It seems like alfresco eating/drinking weather has finally arrived in this part of Japan. We have had some 20C/70F degrees days this week, and though it got a little windy and thunderstormy for some time, we have been enjoying the sunny spells and the mountain scenery that starts glowing with bright spring colors.
As it happens, we are heading into a big holiday week known as
Golden Week
here in Japan. As I have no big plan but do have some work to be done during this period, it doesn't feel like a real holiday time for me. That said, I'm expecting some work-free time ahead of me, so I will hopefully (or not so hopefully) be getting some much needed clearing-up done.
But what I am really looking forward to is to take some time to sit down with my new cookbooks - and get myself in the kitchen to cook from them.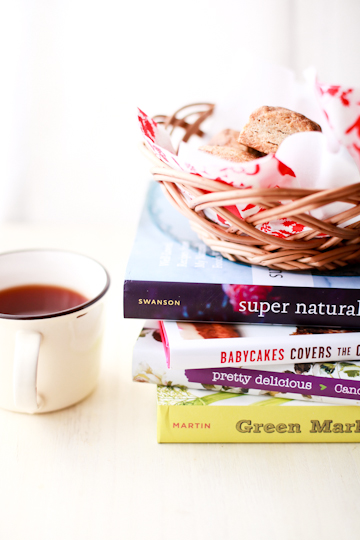 I got a few titles a little while ago but have not had a chance to spend time on them so far; I've only flipped through them and they all looked exciting, so I can't wait to take more time with them.