November 30, 2011
posted by

chika
at: 11/30/2011 11:30:00 PM
15 comments

November 11, 2011
Making the most of the short season...
Autumn in the mountains is short. (In fact, all the seasons seem to be short except for winter, but that's another story.) Autumn also happens to be my favorite time of the year, for its crisp air which is a bliss after the dreadfully hot and humid summer, days of sunshine and blue skies that we can often expect during these months, and of course, the bounty of harvest.
And there is also the autumn foliage that we are so obsessed with in Japan, as we are with cherry blossoms. We anxiously wait for the trees to turn gradually into red and yellow, and go far and near to catch a sight of the pretty leaves.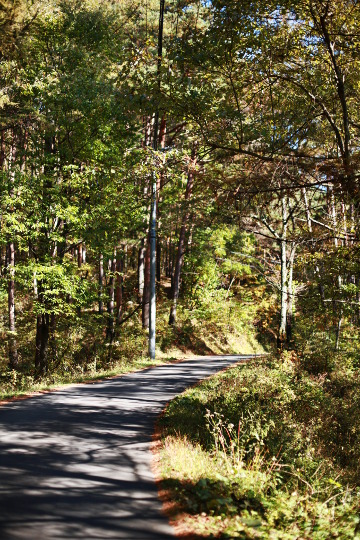 end of October, near our place; trees were still mostly green if little brittle
And here in the mountains at the heart of Nagano, this seems to happen all in a very short period of time; one week trees are still mostly green, and just a week or so later leaves have all fallen and everything is in brown. So it's really these magical few weeks from late October to early November, when the mountains glow in gradations of green, yellow, orange, red and brown, changing colors day by day.
I've spent rather a lot of my time in Nagano over the past few years, but I seem to have missed this short period every year - either because I was away or simply too occupied with other things in my life to stop and appreciate what's out there.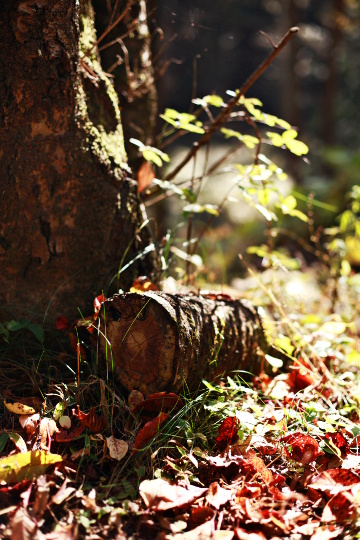 But not this year. In the past couple of weeks I've managed to take my time and go out, even just for an hour or two, to admire the fleeting beauty of the nature....
posted by

chika
at: 11/11/2011 06:23:00 AM
21 comments