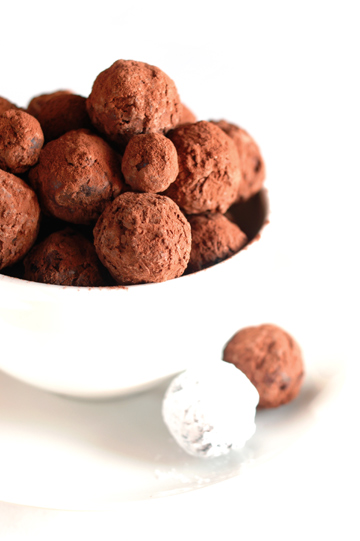 ... a bowl of chocolate truffles? No.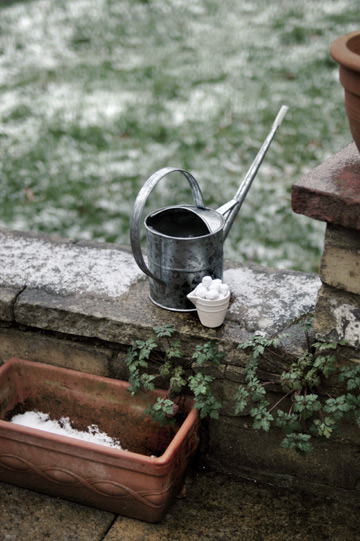 ... a bucket full of snowballs? No.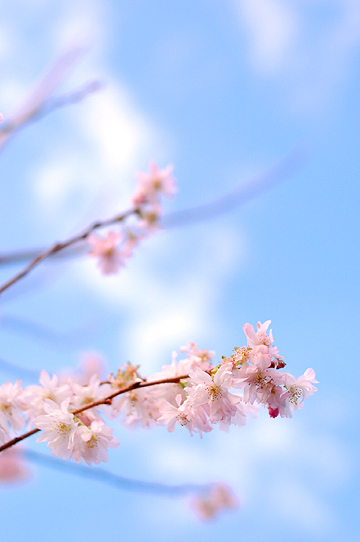 ... and is it really winter, with some springy flowers already blooming? Or is it a sign of the coming of spring? No, no, no, I daresay NO. This week in London has been slightly colder than the past several weeks, at least to the extent it was cold enough to snow, although not cold enough for the snow to stay even a day - it once covered the ground before dawn but disappeared before dusk, by which time the sky had cleared up and sunny.
I barely managed to catch the last bits of short-lived snow before it was all gone, along with "snowballs" or fresh blueberries coated with white chocolate and dusted with icing sugar. Those were a little twist to the chocolate-coated fresh grapes introduced by chef Michel Richard in his book
Happy in the Kitchen
(Artisan, 2006). Ridiculously easy to make in a large batch, those truffle imposters disguised in the layers of chocolate and cocoa powder turned out to be a crowd pleaser - as long as your guests like grapes, chocolate, and a little surprise. I played around with different combinaitons of fruits (grapes and blueberries), chocolate (bittersweet and white), and dusting (icing sugar and cocoa powder) and quite liked blueberries with white chocolate and coca powder, but grapes with bittersweet chocolate and cocoa powder (the original Michel Richard version, that is) seemed to be a winner - or is it really? Not too sure, I'll just have to try another batch or so.