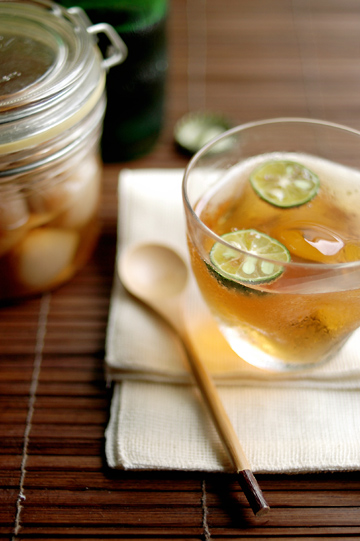 I had a fairly easy summer on the workfront, and as the heat and humidity gradually wanes, everything now seems to be back to normal - not that I had a real summer holiday, but it feels kind of like it.
My being a freelancer, a weekend doesn't necessarily equal to days off. It's often quite an opposite, for lots of clients would throw some work in right at the end of a workweek and expect to receive it back first thing in the following week. I remember how we used to receive a fax coming in at six in the evening on a Friday, where a client asks us to return it by Monday morning. After all these years, things haven't changed very much, only fax has largely been replaced by emails.
But I'm not going to complain about it, really, for I get to have some non-work time on weekdays during the daytime when many people are at work. Anyways, it looks like I need to be working pretty much non-stop for this weekend, I thought I'd quickly post something that would hopefully cheer me up along the way.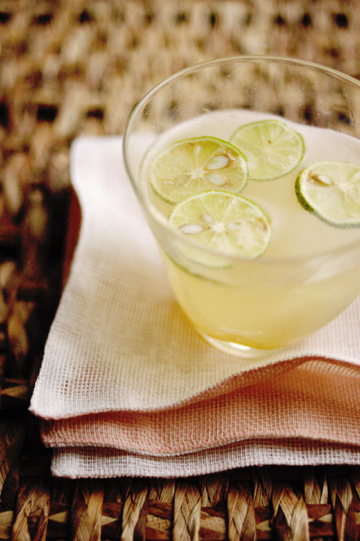 This is what I call
tipsy ginger ale
, or home-made honey-ginger syrup with sparkling wine. I've been enjoying the
home-made ginger ale
all summer, usually topping it with sparkling water. But I tried it with sparkling wine for a change when at the picnic in one late August evening, and found it tasting closer to the 'real' ginger ale than with water. I suspected I might have been too drunk to taste the real difference, so gave it another try on another day when I was (still) sober. And it really did taste just like a 'proper' ginger ale!
It might have been the taste of wine that balanced off that of honey, or that the wine was more strongly carbonated than regular sparkling water, making it drink more like commercial ginger ale, I do not know. But I'm quite happy whatever the reason may be, though I now need to be careful not to be on the drink, for this stuff doesn't taste of alcohol at all!
And while we are talking about ginger ale...
This one is the
home-made lychee liquor that I made back in late June
, topped with ginger ale. After two months of steeping fresh lychee nuts in gin and vodka (separately), both have taken on a brownish tinge (like
this
) and give off a wonderfully sweet smell of lychee. Although it was merely as a result of my sheer mistake that I first made it with gin instead of vodka, I now find myself preferring the former. It could be only because I like gin to begin with, but it seems to complement the flavor of lychee better than the neutral vodka does. Who knows, it's maybe just me.
As I grabbed a few different kinds of ginger ale, I treated myself to shandygaff, mixing them up with some lager...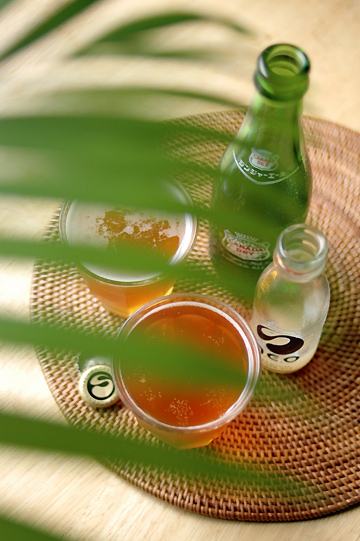 You know, I don't like summer, but it's good to reminisce over one when it is already over. Almost, anyways.
Alright, now back to work - it's still eleven in the morning on Thursday around here, but it's never too early to start a happy hour and/or a weekend, I reckon.
(This photo's from a farmer's market near Melbourne, on my last visit there back in 2006. Some of the photos are here if you are in need of killing time in the weekend. A glass of wine or beer in hand wouldn't hurt.)
Have a wonderful week(end) everyone! -c x