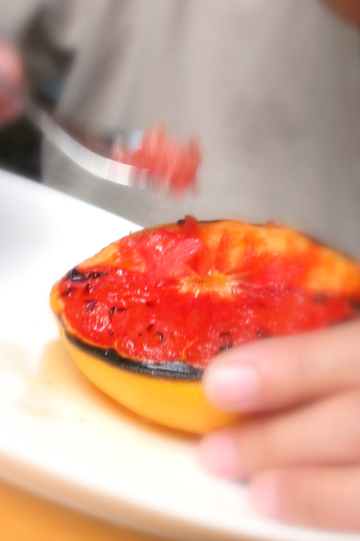 Gotten up late, still half-sleeping, I took a grapefruit out of the fridge, cut it in halves, sprinkled with
cassonade
(a kind of brown sugar), and slipped it under broiler, watching the sugar melting and bubbling for a few minutes.
It was a nice and cool, slightly hazy sunday morning that I woke up to. I didn't get to see the sun, but I had one on my table.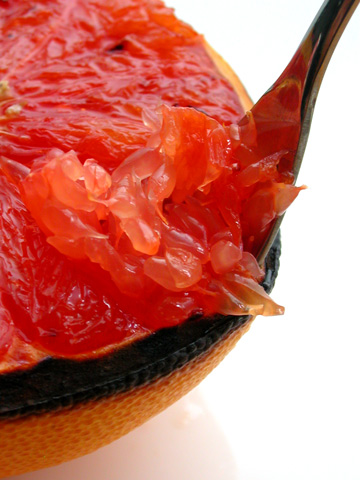 When I first saw a thing called broiled grapefruit in a Japanese cookbook on American sweets a long time ago, I thought it nonsense to cook a fruit that is perfect eaten fresh. Many years later, I have come to have a bit different views to things, and now I actually think it not so bad to give it a little change.
The only disappointment I had this morning was that the surface of my grapefruit halves wasn't caramelized like it was supposed to; I figured it out after having finished my portion that I had been supposed to put sugar
and butter
on top to make pretty caramel. I know I should be double-checking these things
before
starting making something, but hey, I was only half-awake. And my grapefruit tasted good, anyways.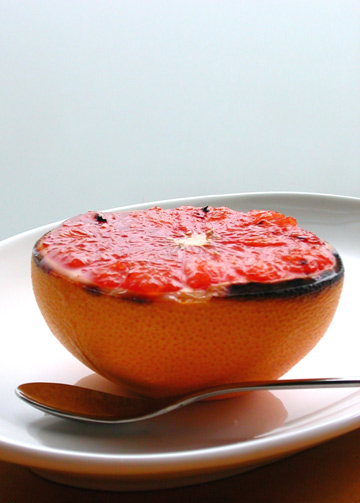 You have a good weekend, and a wonderful week to come, too.