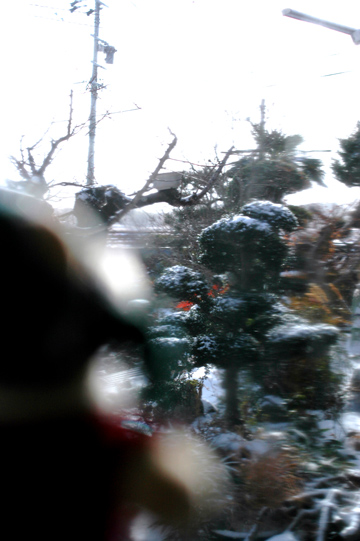 Shall we walk through a chilly, snowy morning with the bear brothers... click
here
to watch them snowballfight and then have a break with some snowball cookies in a warm room.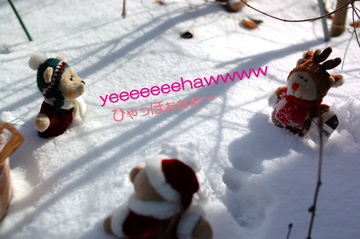 I meant to make pistachio & lemon snowball cookies inspired by a recipe called Pistachio & Lemon Bites from
Donna Hay Magazine
(Issue #22, 2005), using my snowball cookie recipe (its hazelnut-praline version can be found
here
). Instead of roughly chopping the nuts, I simply ground them all the way to have pistachio flour, which I baked into the cookies.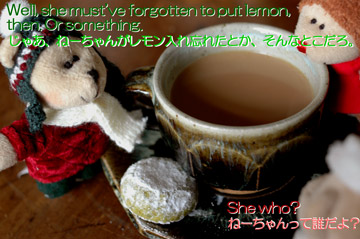 It worked just fine, except that I forgot to put lemon zest (Ouch!). So they were just pistachio snowball cookies, which was okay, but I'd have loved to taste the combination of pistachio AND lemon together... maybe next time.
Bears by
Bearista® Bears
©2003
Starbucks Coffee Company
.