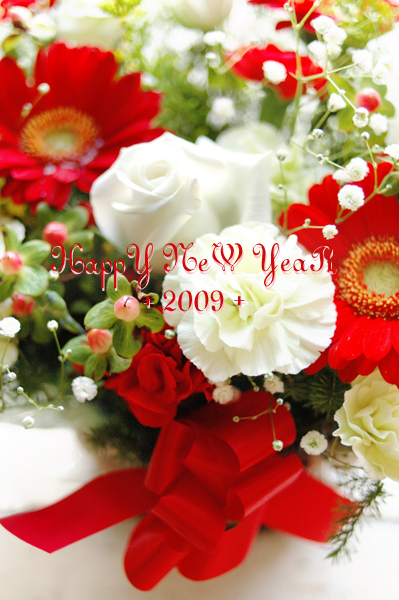 ... to you all!
If 2008 was a good year for you, may 2009 be an even better one. If 2008 was more like something you'd rather forget, well then forget it!! ... and resolve to have a truly wonderful one now that a brand new year is with us.
Now it's already 2009 where I am. The year of 2008 for me was a mixed one, with some great moments here and some hard times there. But overall, I was truly blessed with good friends and caring family, for which I can't be more grateful.
For this year I would like to be a little more ambitious and try some new things - wish me a luck if you would, I'll need it!
And I wish you all the very best of luck for whatever you do... may all of us have a year filled with love and happiness, and yes, some good food, too :)
You all have a very happy 2009! - c xo