I nearly forgot that I haven't come out here and send you my New Year's wishes and already seven days have past in 2010! So here goes:
Happy New Year!
I hope you all had a wonderful time over the holidays and are doing fine with all this "back to normal" thing - I know I'm not! Well, a little by little...
For this year I didn't have a food extravaganza or anything (New Year's is THE time for most of Japanese people to splurge on food), but did treat myself to a few luxuries: large, juicy, and sweet
amao strawberries
from Japan's southwest prefecture of Fukuoka.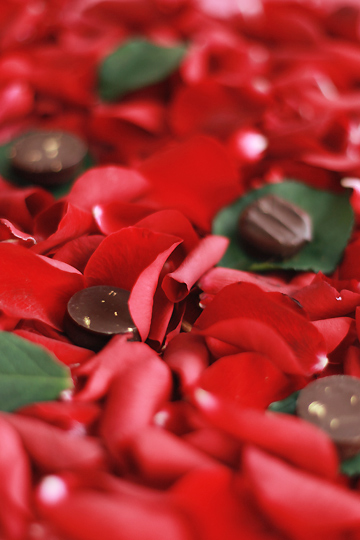 And
palet d'or
, gold flake-adorned disks of dark chocolate ganache from Lyon, France-based chocolatier
Bernachon
that I'd fell in love with when
I first tried it at Salon du Chocolat Tokyo back in January last year
and had gone as far as going all the way to Lyon just to get more of it (albeit it was a side trip after my stay in Italy, but still) - I bought a decent-sized box full of it in Lyon in late November and had kept it since (a few disks, at least). Glad I did.
My only problem? It's now gone. GONE. I must have been crazy giving some away as souvenirs (nah, just kidding... yes I'm kidding... you know I am...). Now, should I promptly plan another trip to Lyon or just settle for another installment of Salon du Chocolat later this month, where Bernachon will come back to Tokyo with some of their top-of-the-line chocolate creations (with matching price tags)? Hmmmm.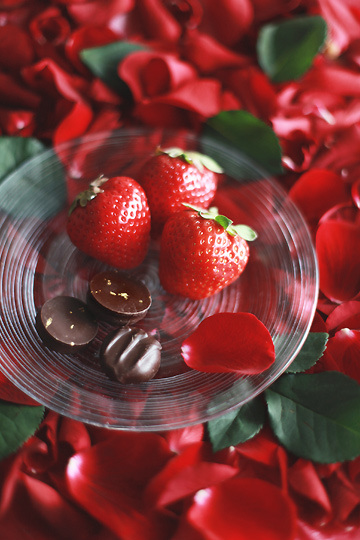 Well at least I shouldn't have any trouble getting more fresh strawberries, now that they are about to enter their peak season here in Japan (too early, I know, but it seems to have become the case in the last decade or so).
So what this new decade holds in store for us? The first decade of the 'new millennium' seems to have passed in a blink of an eye while I was forever struggling with the concept of the '21st century', and I don't know what to expect now - I think I'll just have to dive in and find it out myself.
I hope the year of 2010 and the decade of 2010s will find you filled with a lot of smiles and laughs, love and friendship, and good health and good food as you go through this part of your life day by day, week by week, and month by month. Let the journey begin!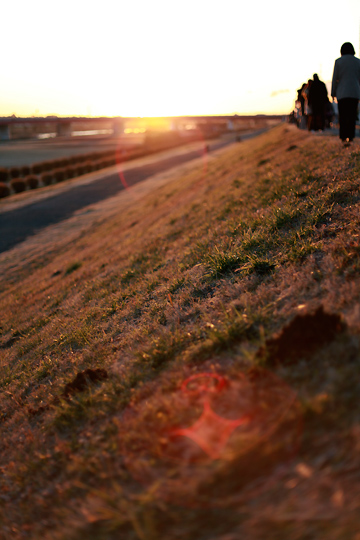 Happy 2010 to you all! -c xo