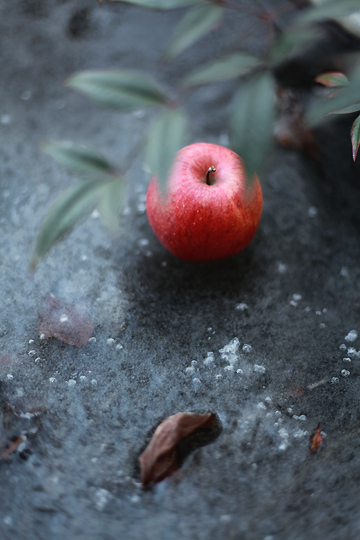 I think it is almost always the case, but it feels a long time ago yet only a short while ago, both at the same time, since I came back from my latest trip. Before you know it it's almost a month since I got home, and I can hardly remember what I've been doing for these past few weeks. Well I do, actually; I've been buried in my own work that I had been doing very little while I was on my travels, and helping my mother's family business which is to sell their apples. Then it's Christmas and the end of the year hubbub. Is December always this hectic? Maybe it is.
But since I was staying in a pretty countryside up in the mountains, I managed to take a short break every now and then and separate myself from my laptop (in front of a room heater), to go out and take a short walk with my camera along. And I'm glad I did, because the mountains are truly gorgeous. Here are some of the things I saw.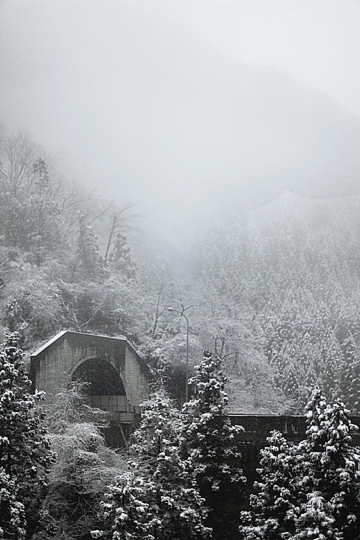 A view seen through the window on my way to Nagano; I left Tokyo on a rainy day in early December. I was secretly hoping for the snow in Nagano, but mother told me on the phone that it was raining on her end, too. Then it seemed to have suddenly happened; as we went into the mountain paths, we passed through one tunnel after another, and every time we came out of one, the rain seemed to have turned into sleet and then snow. And after a few long one, we found ourselves in the middle of blizzard - a black and white world. It was both breathtaking and slightly frightening at the same time; it seemed a bit unreal to me. I felt like I was being bewitched - and maybe I was, as after another few tunnels, including one that was more than a mile long, the snow somehow disappeared and there we were, back to the rainy world. It all happened and ended in half an hour, probably less; the mountain weather does all the trick. It was magical.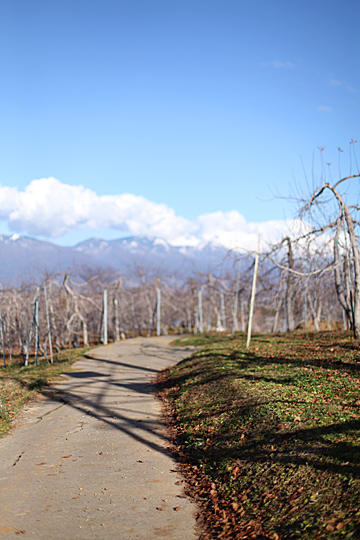 A range of mountains topped with snow, seen beyond the apple orchards with naked trees; we had quite warm days for the first few days after I got in, especially during the day; it'd snow during the night and early morning, but any snow that remained when we got up would disappear by the mid morning.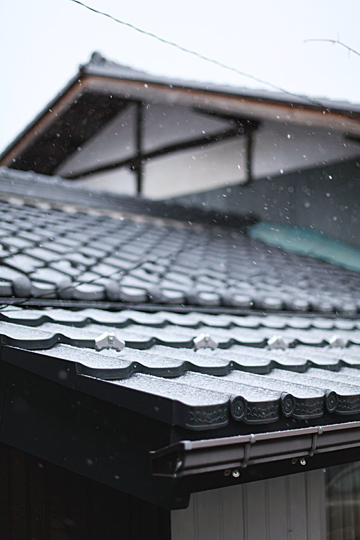 Then came a big cold spell that dumped some real snow, making me all excited and skip out of the house for an early morning walk...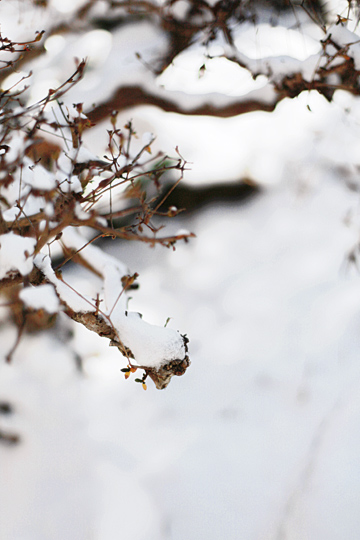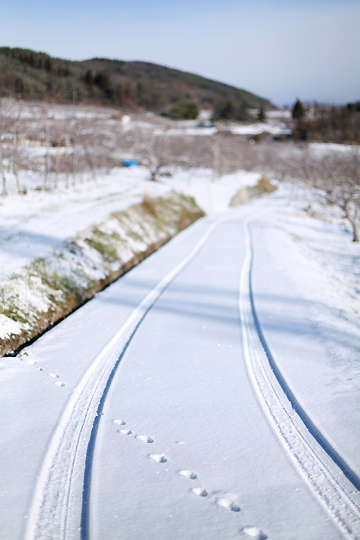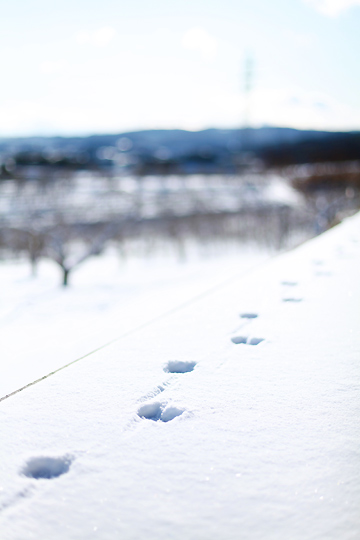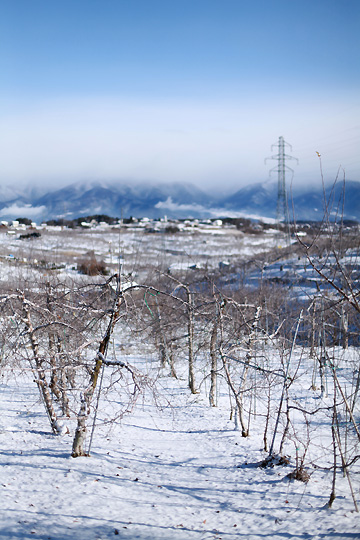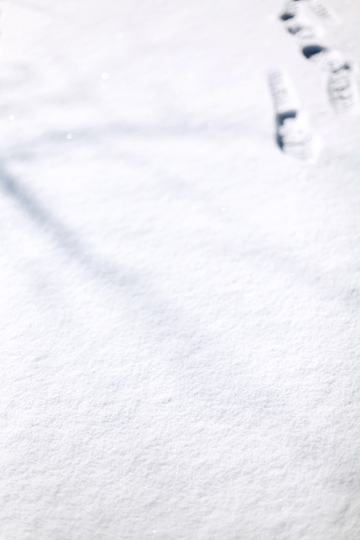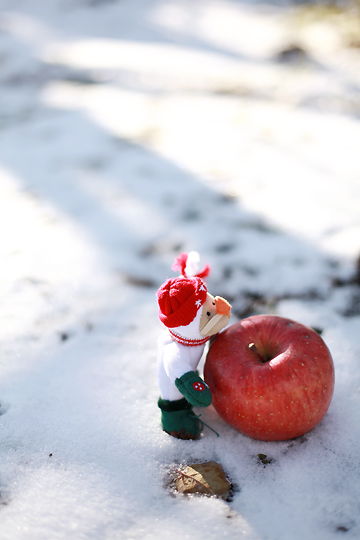 That snow stayed for a couple of days before getting another layer of light snow, also in an early morning...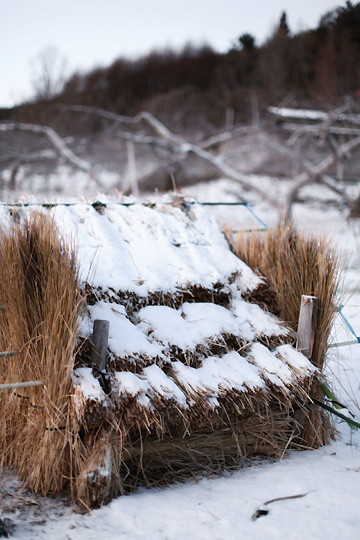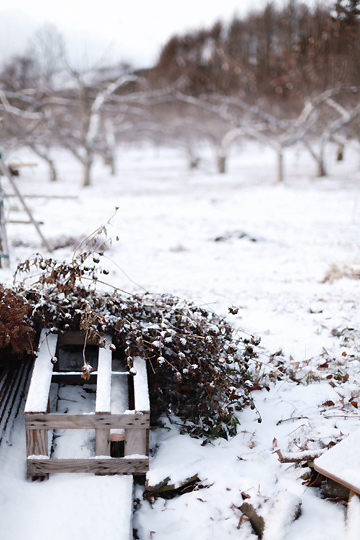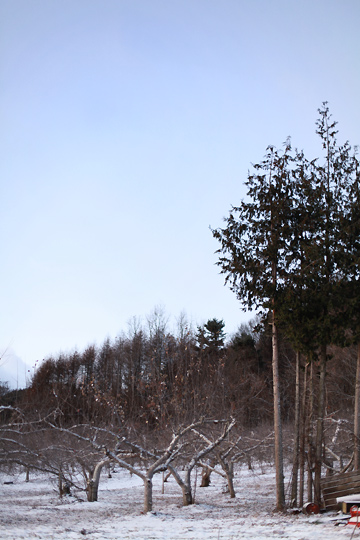 ...and that turned out to be the last snow while I was in Nagano; there will be more snow in the coming months, for sure, but I'll have to go back to see real snow, for we don't really do snow in Tokyo.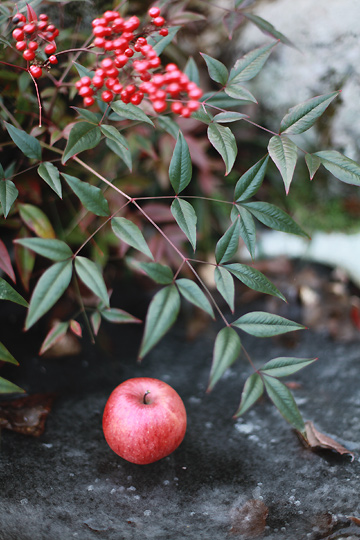 There were more things I wanted to say in this post, but I think my time is up - it's 2010 in a few minutes, and this time I'm having a very quiet New Year. But I'm wishing all of you a wonderful year - and thank you for being here.
Happy New Year and see you all soon! -c xo