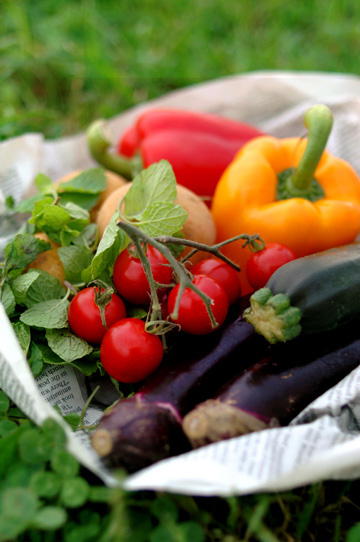 Been hot, been wet, been gray - that's what's all about the rainy season here in Tokyo. Can't bother to go out in the rain (thank god I'm not a nine-to-five office worker, even though I am supposed to be working from home for longer hours anyways) but when I saw some brighter sky through the windows on Saturday, I just had to go out. We need to photosynthesize every now and then, I suppose.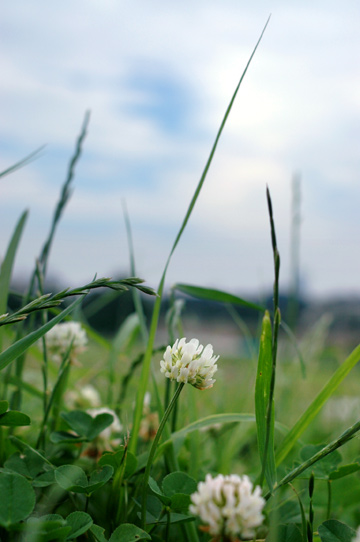 I rode my bike, got some fresh air, and bought some summer veggies for dinner that evening - I hadn't gotten around to cooking a proper meal for some time.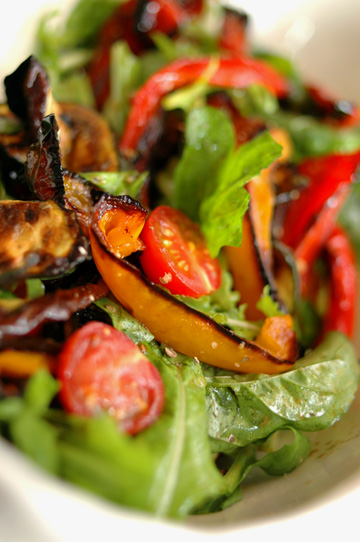 Well, by "proper" I mean anything more complicated than making some simple
hiya-yakko
or chilled tofu (not a fancy one like
this
), so even a salad could count as a proper dish, I reckon. So I made ourselves two salads; one was this summery vegetable salad which combined grilled zucchini, eggplants, and bell peppers with plum tomatoes and arugula, dressed with mustard-based dressing. Slow-grilled vegetables render wonderful sweetness, which would be matched nicely by a sharp mustard and slightly bitter arugula.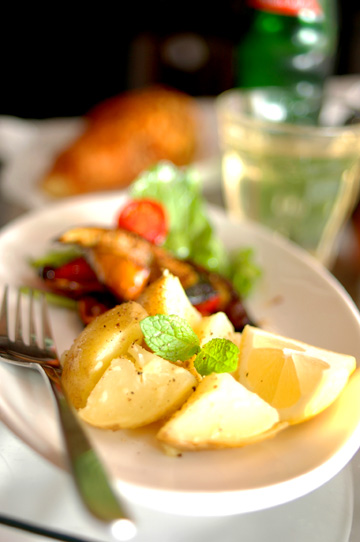 The other one is called minted potato salad. To put it bluntly though, this was simply boiled potatoes, slightly sophisticated way. Basically, you throw a good bunch of fresh mint into a pot of potatoes in the water, cook as you'd normally do, drain and discard the mint, dress the potatoes with olive oil and a fresh squeeze of juice of lemon, and season with salt and pepper. It was that simple, but I loved it - I loved the way mint didn't make the whole thing taste like a toothpaste but just subtly add that distinctive sharp and soothing scent of mint to the tender potatoes, which was complemented by the fresh lemon splash.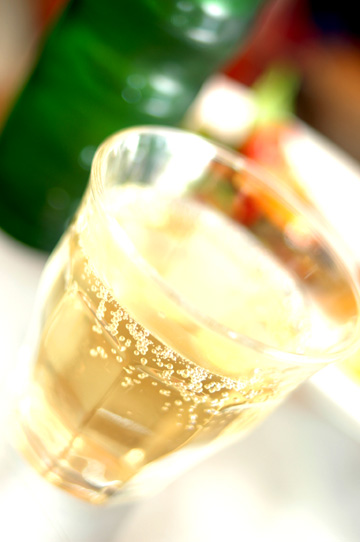 The salads were both appeared in a June 2005 issue of
delicious.
magazine (Issue 66), and although the article included these as barbecue sides, they made a light dinner just fine. And while the article suggested some white wines to go with these, which should make a perfect sense, I instead supped at a ginger ale and citrus-scented green tea cocktail. It was light and refreshing, although not as full-bodied as the Earl Grey version,
which is my all-time favorite
.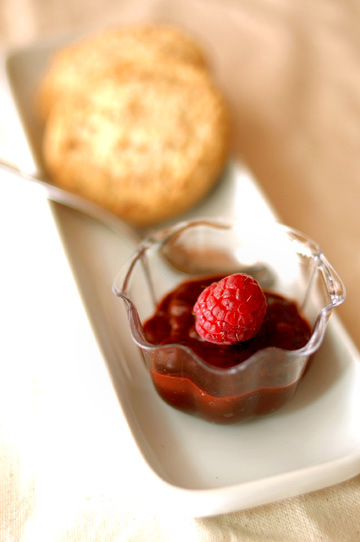 It seems like, if I bother to make dinner, I should make some afters, might as well; while grilling my vegetables, I whipped up raspberry ganache using pureed fresh berries and good-quality Italian dark chocolate. Although this was nowhere close to the original recipe, which comes in a form of tartelettes comprising of raspberry ganache in tart shells served with berry sauce and vanilla ice-cream, all home-made, the ganache was dainty enough by itself, and made some lovely nibbles along with some good nut cookies.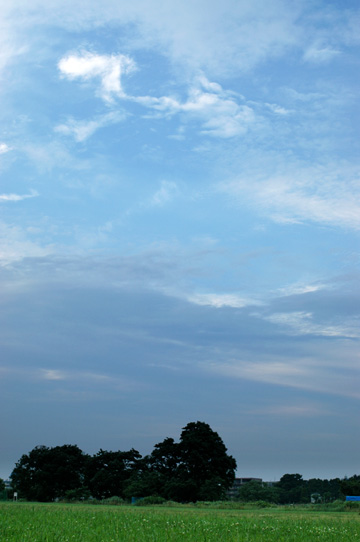 It has been only a week since
the beginning of wet season was officially announced for Tokyo
, I'm already feeling so deprived of blue skies, knowing how I will be tired of it once the long and hot summer actually comes in several weeks' time....