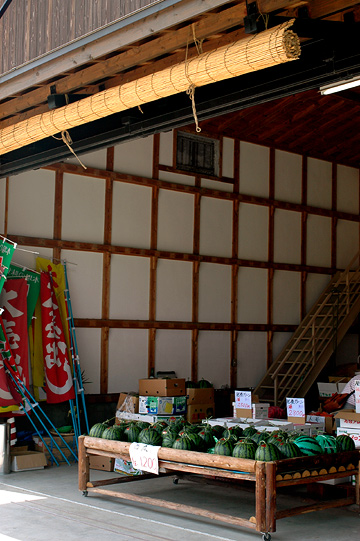 It was on a country road just off the highway exit some 30 or 40 miles south of the city that we drove passed a large house, or more like a warehouse. It was a green grocer, and at its store fronts were a troop of handsome watermelons dressed in green-and-blak stripes, all of which were unformly large and shiny.
While watermelon appears (to us at least) to be
the
taste of mid summer, as she tipped me the sweetest ones actually come around early in its season before the month-long monsoon season hits the crops between May and July (depending on where you are in the country) - which means, it's like, best
right now
. I'd already seen watermelons in the store in Tokyo, but they were rather expensive, and I had no idea that they would actually taste good as early in the season as this... until this day.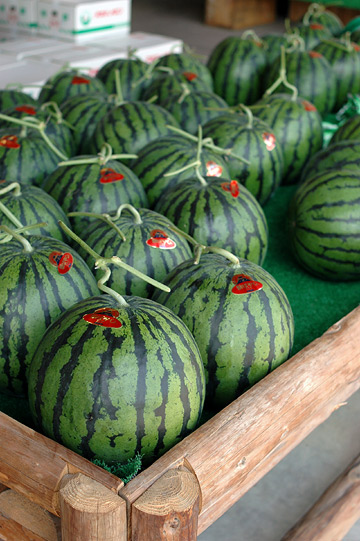 "I'm getting one to take home", I said decidedly, and at first she couldn't believe it. "What!? Are you serious..." she went, "how do you think you are taking such a large one with you, are you stuffing it in your suitcase and check it in? No way... or are you holding it in your arms all the way back to Tokyo? You know just how heavy these are..."
And she was so right. They were slightly larger than basket balls, and I don't know exactly how heavy they were, but one must easily have weighed 10 lb. I know there are a lot bigger and heavier watermelons out there, but these would still be quite some luggage to carry around. Sending one by percel delivery could have been an option, but then shipping would have most certainly costed more than one watermelon itself (1,200 yen or approx $10) given its weight ... ...
So I just dropped it. Instead I settled for a couple of mini-sizers for home. Though I still got a large watermelon, for my friend who was to put me up for that night. Well, I could get a large one as long as I wasn't carrying it with me for 700 miles, right?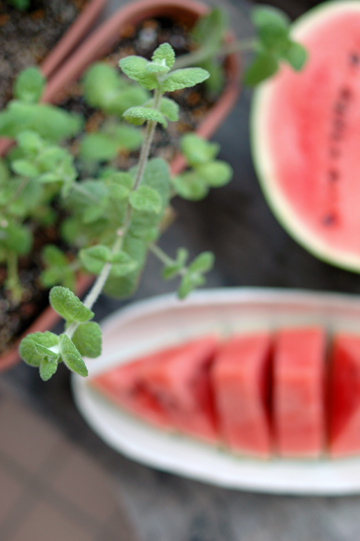 Nicely chilled overnight, the watermelon made part of our late breakfast on the balcony the following day. It was another warm, dry day so the juicy fruit was a perfect thirst quencher.
And just as she had said the day before, the watermelon was really very sweet... quite possibly one of the best one we'd had in years, we both agreed. Sure, it was our very first watermelon of the season and there would be good ones to come, but we were still quite happily comvinvced that it was to be the best, and it would be tough to beat it!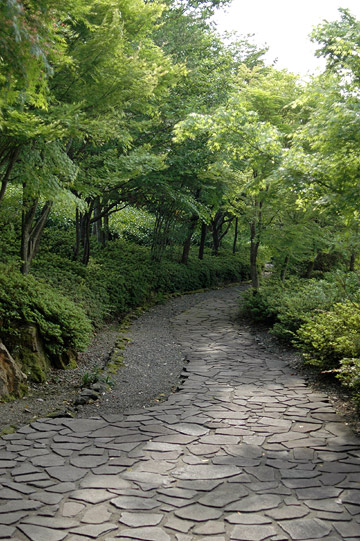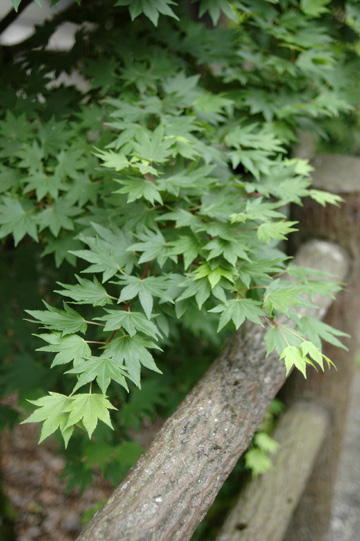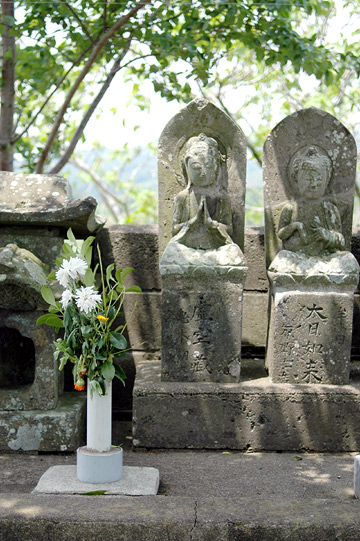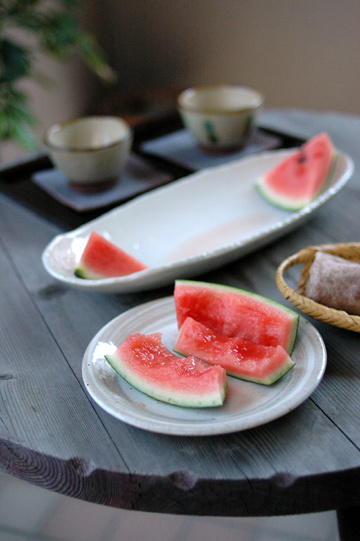 Last week I was in Fukuoka on the southwest Japanese island of Kyushu. The watermelons were from neighboring Kumamoto prefecture, one of the largest watermelon producers of the country. Come to think about it, as someone who was born and raised in Tokyo and its suburbs pretty much for the entire life, I had never wondered where all the watermelons were from as I ate them in Tokyo. Maybe from Kumamoto, maybe not.
At any rate, a big, vividly striped watermelon was always a symbol of summer, for me as a kid, representing the scorching sun light and heat during the month-long schoold holiday, as much as those bright-yellow sunflowers, headache-giving ice shaves, hours-lasting sessions of gorgeous fireworks... all of which I'd adore. And I don't even like summer!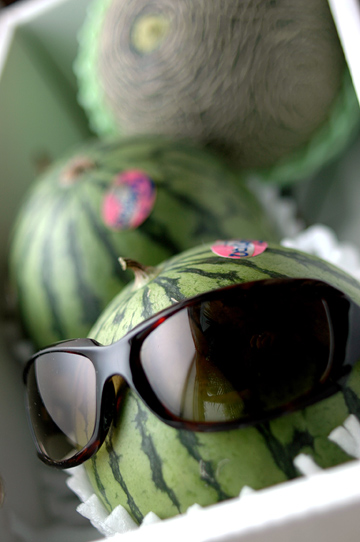 Back in Tokyo (with a couple of mini watermelons as well as a fleshy melon,) we are having yet another series of weird weather at the moment, but soon the gray and wet monsoon season will come before summer is finally everywhere. I've never looked forward to summer as a season, but I can still enjoy the early-summerly air with everyone feeling uplifted in anticipation of event-packed summer holiday to come. And I can surely look forward to watermelons at their peak - some for chilled slices out of the fridge, some for one of those
boozy
watermelons
!