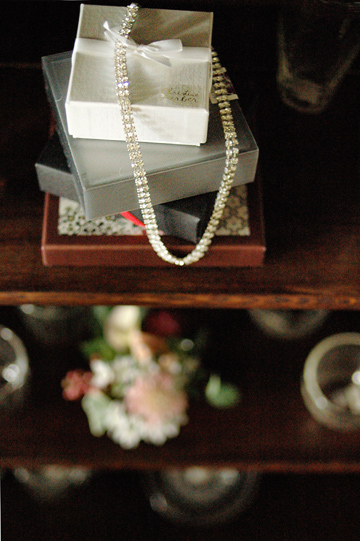 With the summer heat gone for good (well, until next year) and the autumn chill sets in, it seems only fitting that October is the month to celebrate chocolate as we gradually head into colder months.
This reminded me of a series of blog posts that I had started back in January this year and never got to complete before the summer heat and humidity arrived to melt away both chocolate and my willingness to write about it. It was about my visit to
Salon du Chocolat
, Tokyo 2009 - I had done with the
first
two
, and halfway through my third and last. Now that I have fully recovered my interests in chocolate, I have dug out the buried post and finished it up…
+++
So assuming that you have read my first two installments, you might have thought I'd eaten one too many chocolates at the chocolate event. Well, wait until you have seen what I took home with me at the chocolate show in Tokyo.
A few words about my choice of chocolate before I go into any detail; this time around, I focused primarily on things I wouldn't be able to get elsewhere in Tokyo, either brands that are not normally available in Japan or products specially brought over for the event.
This basically eliminated such respected names as Pierre Herme, Jean-Paul Hevin, Pierre Marcolini, and Sadaharu Aoki, all of which are always there for us in Tokyo, from my target list for this particular day. Shame, I know, but there are times when you just have to make a choice, unless you are ready to go broke.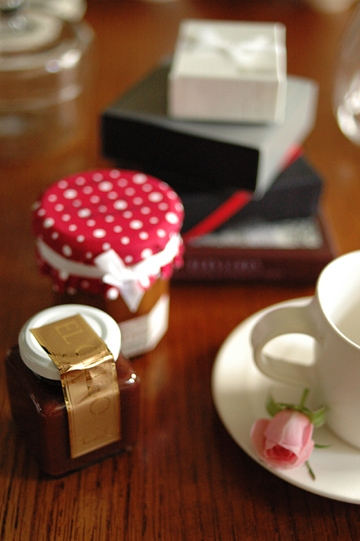 And I did manage to get what I
really
wanted, I guess, plus a few impulse buys. But that was kind of expected, you know, and once I tried them I was pleased that I got them anyway.
I bought several boxes of bonbons from different shops and a couple of jars of chocolate spread. All of them were artfully created and beautifully packaged, but there was a piece that was exceptionally artistic, literally too pretty to eat: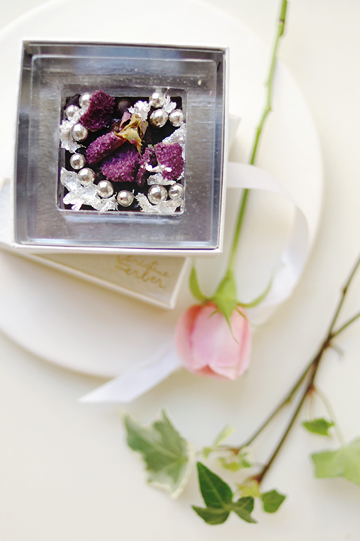 This was one of a series of chocolate so aptly named
chocolat bijoux
, or chocolate gems, created by Ms. Christine Ferber, an Alsace, France-based pastry chef who is probably best known for her artisanal confitures (jams) made with fresh fruits in season.
To complement and accentuate the fruit(s) of her choice, Madame Ferber often uses herbs or spices, or even liquors or teas, as well as flower petals in her jam. And the same goes for her chocolate, apparently; the gorgeous piece pictured above features violet, in a form of the flower-flavored ganache and a crystallized blossom nestled on top along with silver beads and flakes.
While this edible gem might have practically been just too pretty to eat, there were other pieces that were a slightly more subdued but equally elegant and floral - and more familiar-looking as chocolate: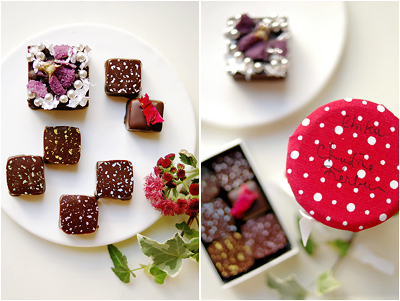 I picked an assorment of six ganaches that came in six different flavors, including rose, violet, mint, thyme, jasmin tea, and Earl Grey tea - the last of which donned a dried rose petal on top, adding a bit of aesthetic twist to the assortment.
Everything looked very sophisticated, and so they tasted; I particularly liked the jasmin tea and Earl Gray ones, although the thyme was very interesting, too (in a good way). I should note that the mint ganache was anything but you'd normally expect in mint chocolate; it's bittersweet chocolate ganache and not white chocolate-based, and packed with the flavor of fresh mint leaves, without a faintest taste of toothpaste.
Although we now have a reasonably good access to Christine Ferber's famed jams in Japan (double the retail price in France, of course), her chocolates are normally not available anywhere else as far as I know. And come to think about it, I have never seen her chocolate sold in Paris, either. So this was my first time trying them, even though I had actually been to her shop in a small town of Niedermorschwihr near Strasbourg in the wintertime -
just before Christmas
, even. I might have seen her chocolate displayed in the showcase at her beautiful but surprisingly homey, general-store-in-a-small-town-like shop (
like this
), but can't really remember anything specifically. Which seems like a shame, now that I have tried her chocolate and liked them - if I get a chance to visit the store again, and if that is not in the summer (they make and sell chocolate only in cooler months, I heard), I will definitely get my hand on some.
Back to the Salon du Chocolat: as for her jams, there were plenty of them on the shelves, including regular fruit jams and those using chocolate, which were more like chocolate spread with fruit puree mixed in. Truth be told, I'm not a big fan of jams in general; I can quite happily have my bread or yogurt without them. Even so, I do appreciate jams by Madame Ferber for their quality, artisanry, and the playful use of ingredients, and do treat myself to occasional indulgences in haut-confiture experience.
There were half a dozen kinds or so of chocolate-fruit spreads on offer at the event, including - or should I say excluding? - the one that had already been sold out. And it was like early in the afternoon on the first day of the event! That was orange and cardamon with dark chocolate, 'specially created for Jean-Paul Hevin or the Salon du Chocolat (or maybe both, I'm not sure). But I opted for more interesting melange: orange, mango, and passion fruit with milk chocolate. And I am proud of my discerning choice!
With a mixture of flavors that would also be great in chocolate mousse or even ice-cream, it was good simply spread on a slice of bread. Then it just occured to me that it would make some lovely hot drink, too; the beverage of my choice this time around was rooibos tea, a strong brew with a lot of milk in it. I could have used simple black tea, but I guess rooibos makes a gentle tea, especially with milk, that would not overpower the delicate and refreshing flavors of fruits.
While I was quietly content with my concoction, my only problem was that a decent cup of this fruit-chocolate tea required a couple of heaping tablespoonfuls of the luxury chocolate spread for you to really taste the fruit flavors. Not a very economical way of using up your precious purchase, but oh well. Combined with just milk (no tea), it would also make a beautiful orange-mango-passion hot chocolate, I imagine, although you might need even more spread to go with. Either way, I should note that, while the spread was fairly smooth by itself, it did contain some tiniest bits of fruit - I think they were orange rind - that might be more noticeable when mixed into a drink than in spread. That didn't bother me too much, though.
At the event, I bought another chocolate spread - also combined with fruits, but in a very different way.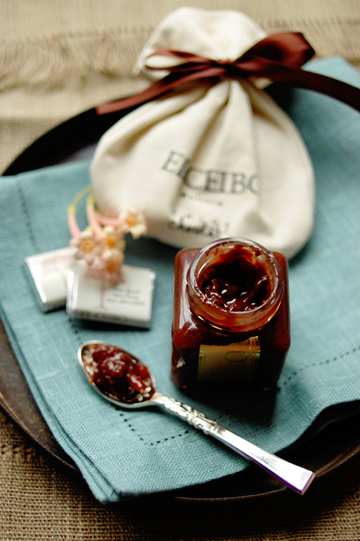 ...and some chocolate, too. These were from
El Ceibo
, a brand owned by Bolivian cacao farmers' cooperative in collaboration with
Ms. Chloe Doutre-Roussel
, a chocolate expert who has distinguished herself as a buyer, taster, consultant, trainer, and book author, in the world of chocolate. I had previously not known about their chocolate, but just a bite (okay, more than one) of their products convinced me to take some home.
One thing that I thought was interesting; when we were picking samples of their 71% cacao dark chocolate, which came in either a regular-size tablet or a (pretty) bag of several mini thins, Ms. Doutre-Roussel tipped us the wink that the mini-sized tablets were better. "But they are the same, 71%-cacao chocolate, right?" we asked, to which she answered: "Yes, but they are from different batches, and when I tasted them earlier, the smaller ones were better". Wow. That would be one of things that set her apart from the rest of us (well, at least me). Not that I was confident that I could
actually
taste such a nuanced difference, but I took a bag, anyway.
Now, for the chocolate spread - they may have been a limited-edition range, but at the event El Ceibo had a few kinds of chocolate spread. There were three kinds, to be precise, and one of them I can't exactly remember what it was (I guess it was just a plain dark chocolate spread, but it could have been choc-caramel or something), while the other two were both mixed with fruit jam; cherry and
bankan
.
Bankan
is a Japanese citrus that taste like a cross between grapefruit and mandarine; maybe more like pomelo. And here, this is made into chunky marmalade and added to El Ceibo chocolate, to make a bittersweet, chunky chocolate spread - think of orangette in a jar. Genius!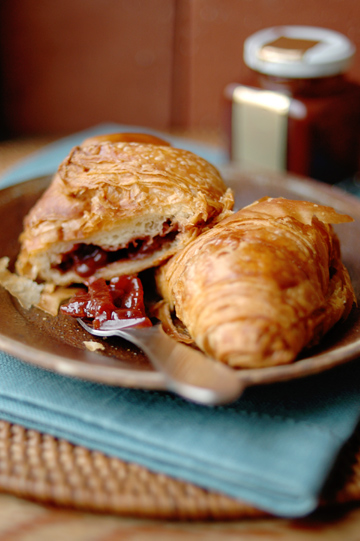 While this was different from the other chocolate spread from Maison Ferber in many ways, both made an excellent accompaniment to good bread. With this one, I liked it a lot with a halved, warmed croissant, in a pain-au-chocolat style. Considering that these were, put it very bluntly, a mixture of melted chocolate and fruit jam/preserve, I think this could be a fantastic way to use up those jars of good jams that I always seem to buy now and here and there, even though I'm not even fond of jams/preserves in general.
And now this small, beautiful box may have just been the biggest treasure I took home with me from the event: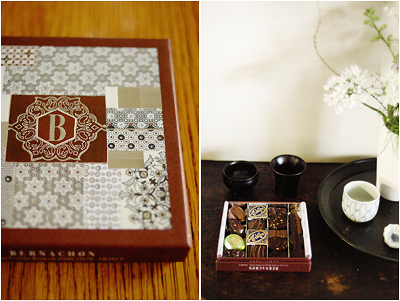 An assortment of bonbons from
Bernachon
. Having had tried a piece of their famed Palet d'or at the 'chocolate bar', I just had to join the hour-long line for the Bernachon counter. There wasn't a huge choice on offer; a box of assortment, a large and a small boxes of Palet d'or , and bars of a dozen or so of different flavors. I went straight for the assortment, which included a few pieces of Palat d'Or among other things, for I wanted to try different bonbons.
I'd read somewhere that people at Bernachon, serving the Lyonnaises who they described 'tend to prefer traditional tastes', were in pursuit of offering traditional flavors of bonbons of high quality. So their assortment didn't come with novel flavors like peach-ginger ganache or chili-flavored truffles, but was dominated by more familiar-tasting nut- and praline-based ganaches.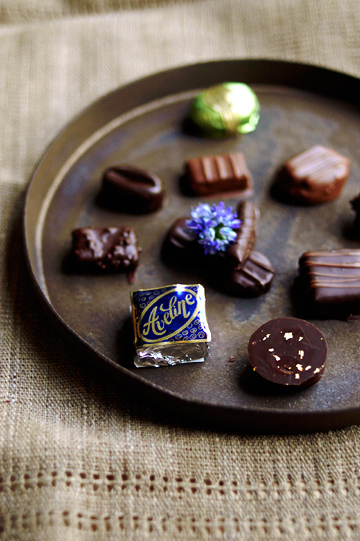 Everything was nothing short of stellar (which it should, I think, when a little more than a dozen bonbons set me back $80), but not outstanding like Palet d'or , which really had its own league. It was truly exceptional. That said, I can't say for sure if it was justifiable to go back to the Isetan department store later to buy another $80 box, this time of Palet d'or - but I did. Then again, I've heard that some would even go all the way to Lyon just to buy chocolate from Bernachon, so I think I wasn't THAT crazy. Or maybe I am.
Another gem I acquired was from Turin, Italy, created by
Guido Gobino
.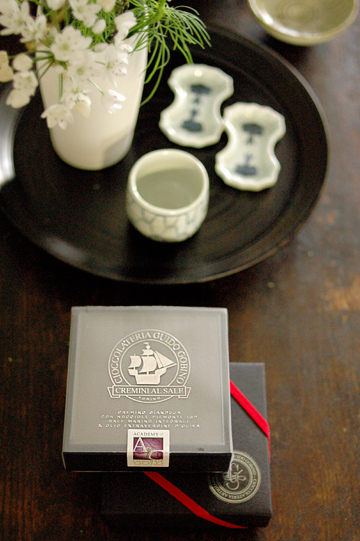 Now if you like gianduia (a mixture of hazelnut paste and chocolate), you ought to try cremini, the (usually) small cubes that consist of a layer gianduia sandwiched between those of chocolate (often milk). I've tried ones from different chocolate makers, including Turin-based
Baratti & Milano
(my personal favorite) and the popular
Caffarel
, but was new to Gobino's - especially Cremini al Sale, his award-winning salted, olive oil-infused cremini, that N, my company at the event, had recommended so highly.
It looks as if every chocolate shop sells salted chocolate these days, and I have nothing against it, but truth be told, not all of those salted chocolate seem to truly take advantage of the addition of this most ubiquitous flavor; too often, they are either on over- or under-dosing. Not with Gobino. His version had ever so subtle saltiness that you'd only slightly taste, which effectively brought out of - rather than overpowering - the sweetness and creaminess of gianduia, and the also subtle but definitely noticeable taste of olive oil sophisticated the whole thing.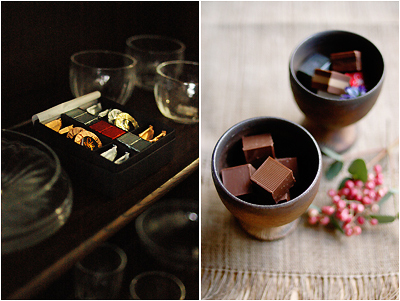 Cremini in general are a highly morish thing, but Cremini al Sale tasted so heavenly light it seemed almost impossible to stop eating once the box had been opened (if nothing else for the its shocking pricetag).
I was keen to try the salted cubes, but couldn't resist regular 'sandwiched' cremini either, so ended up getting another box of assorted cremini, gianduiotti (small tent-shaped gianduija, which were here made even smaller than usual and thus named gianduiottini), and bitter chocolate medals. But I would have been happy with Cremini al Sale alone.
Another chocolate cubes…
Extra-smooth, melt-in-your-mouth truffles from
5th Avenue Chocolatiere
in New York give me flashback to my old days working at a bank, where, whenever someone was taking a business trip to NYC (or someone at our NY office was coming to Tokyo), girls in my team at the Tokyo office would always request them to bring back 5th Avenue truffles. That is how these large truffle squares were first introduced to me, and I have even paid a visit to their small shop in New York (on the 5th Avenue - where else?).
They must have been really popular among the Japanese, apparently, as they have since opened an outlet in Tokyo. So it is no longer necessary for us to go to NYC or nudge someone there to buy their truffles (and besides, I've left the bank a looooong time ago), but it was still my first time eating them in a long while - perhaps since I left the work, even.
They were just as smooth and rich as I always remembered them to be, and I was intent on buying their signature, regular truffles, but changed my mind last-minute as I found their new-to-me champagne truffles on offer.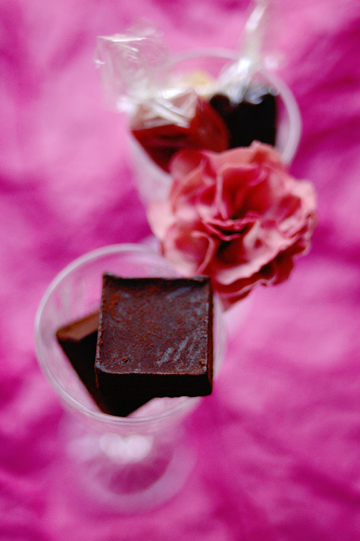 I didn't really taste champagne when I sampled a tiny piece at the event, but when I had a proper-sized, larger-than-most-truffles piece at home, the champagne flavor really came through. Which was a good thing, particularly when some of their other 'new' flavors such as pomegranate and mango I tried weren't that impressive.
Yet another set of cubes pictured together with the truffles in the image above, by the way, were caramels from the famed
Henri Le Roux
, best known for C.B.S. (caramels au beurre sale, or salted butter caramels). I had tried C.B.S. before, and this time I opted for an assortment that included a new flavor: pina colada. As for their chocolate, there was this expensive piece that contained a piece of truffle (as in mushroom), but I thought I'd already spent enough on chocolate, so I passed that one up.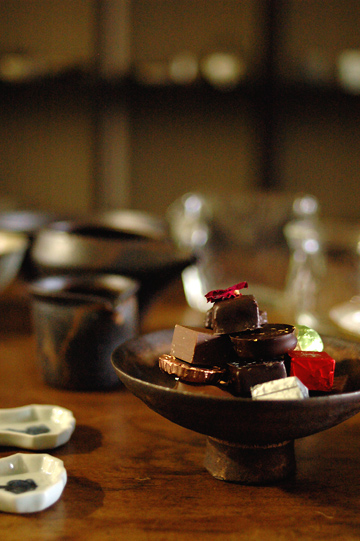 And yes, I think this is it - this is all I got at the Salon du Chocolat that day (except for the ones I ate at the venue). Just so you know, I did NOT eat them all at once, of course, but don't ask me how long they lasted around here - I don't want to be reminded.
But do ask me where I shot all these gemlike chocolates;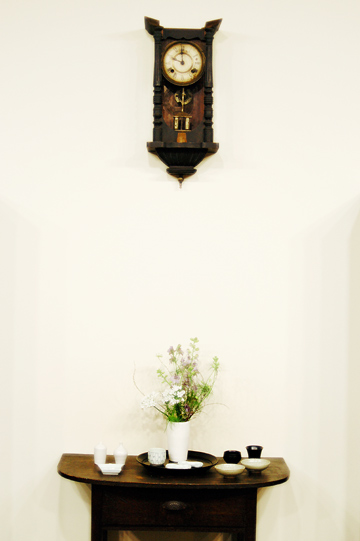 Because it was at one of my favorite places in Tokyo by the name of
Chidori
, a small contemporary Japanese pottery shop owned and run by Mr. Yanagida, who is a trained cooking class instructor, cookbook author, and a die-hard tableware lover who loves plates, cups, and bowls so much he ended up opening his own shop to share his love and knowledge around chic, practical, and affordable Japanese tableware that works great in making your everyday food look good on the table (and in the pictures, too).
Shortly after my visit to Salon du Chocolat, I dropped by the shop to pick up a few things I'd asked him to save for me. We had a little chat about tableware, food, and photography (he does all the pictures on the
store website
and his
store
,
cooking
, and
dog
blogs), and it just occurred to me - wouldn't that be great if I could take photos of my pretty little chocolates at this pretty little place?

To my delight, Mr. Yanagida accepted my request and let me use his shop to photograph my chocolates. Imagine just how excited I was; the following day, I went back to the shop with bags full of chocolates, plates, and other stuff for shooting. The results are what you have seen here.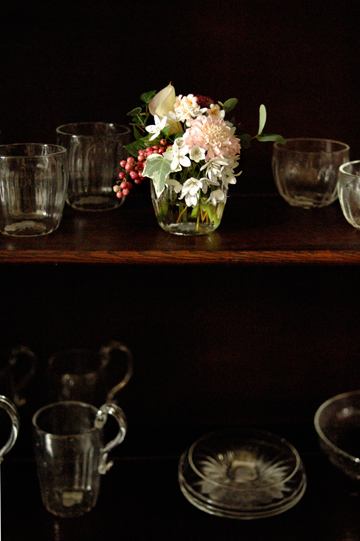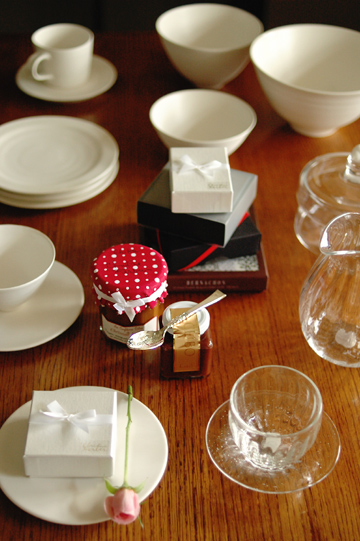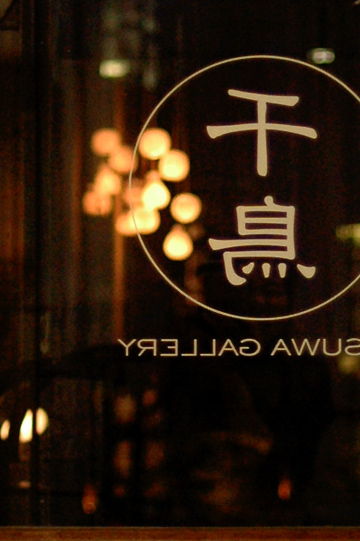 All pictures in this post were taken at Chidori, except for the ones for chocolate jams (for which I needed heating bread, making tea, etc., at home). All tableware appearing in this post is either what was being sold at Chidori at the time they were photographed (January 2009), or otherwise ones I had bought from him over the period of a year or so since the store had opened in April 2008 - except the Bohemian crystals that contain 5th Avenue truffles and Henri Le Roux caramels, which are from a set my mother had bought during our trip to Prague. Other props - spoons, linens, flowers, etc. - were my own.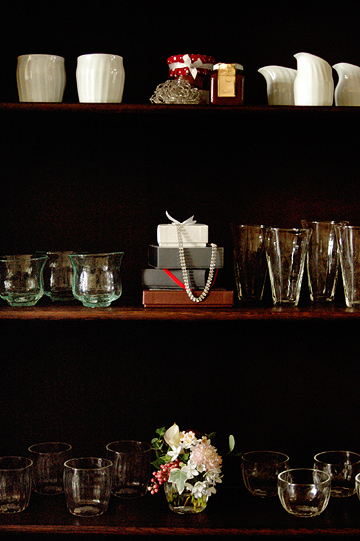 When you think of tableware for Japanese dishes, it may be very fancy ceramic, traditional lacquer/wooden/bamboo, or earthy earthen ware that comes to your mind. But there modern-looking pieces created by young Japanese artists in their 30s and 40s find their way on our dining tables perfectly well, and they did a fantastic job serving up these chocolate, all of which were created by master chocolatiers in the distant lands.
So this is the third and last (and much, much belated) installment of the series of posts on my first visit to Salon du Chocolat in Tokyo, back in January this year. I remember feeling so overwhelmed and convinced that I might not need to buy or eat any more chocolate for a while, but alas, after a couple of weeks, I was already dreaming about more chocolate. I guess a girl can never go too far without chocolate…
And my ultimate chocolate dream would be to go to the original Salon du Chocolat in Paris that takes place in October every year.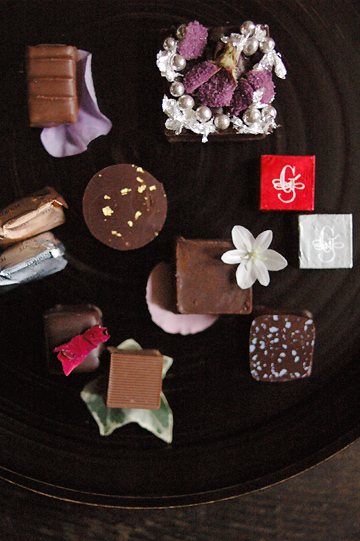 Fast forward nine months and guess what I've just done? You'll see…